From the heart of Mexico's Pacific coast and with an international vocation, Zavotti is committed to design and innovation. Using creativity, and using the materials that the environment offers us, they propose collections for outdoors and indoors with pure designs, so that they integrate perfectly with nature, all the products are handmade with resistant materials and ergonomic, comfortable lines that suggest moments of relaxation. Perfect for home, hospitality and contract use.
BLASCO&VILA (B&V) is a firm for design that has specialised in sofas and armchairs since 1992. Located in Moixent, València, they make their own designs in an upholstery atelier that combines tradition, craftsmanship, passion, experience and creativity with the most advanced technology. Following the pattern of "tailoring" as a working guide, each of BLASCO&VILA's products is hand-made by master craftsmen who seek a quality, functional result that ensures the greatest comfort. Products designed to last over time, born in a serene and warm environment of olive trees, vines and orange trees, to occupy special spaces in homes and contract spaces all over the world.
From the creative impulse of delaoliva comes Mobboli: a contemporary aesthetic criterion, conceived to provide spaces and environments of all kinds with possibilities. An innovative, flexible and avant-garde brand, but at the same time faithful to its origins. This virtuous balance between youth and maturity, production experience and creative vitality, is reflected in its products: models with their own identity, functional and versatile, with modern and attractive lines, with the qualities required for commercial, residential and contract use.
LZF, is a lighting brand with 25 years of experience and multiple national and international recognitions in the design sector . With a family and highly professional business model, it stands out for its interpretation of materials, natural and technological; for a design concept full of artistic visions, and dynamism resulting from the mix of cultures of its protagonists, Spanish, Autralian and Italian. The company, which works with a dense and extensive multidisciplinary network of established artists and young hopefuls, fuses masterfully light and wood to create captivating and enveloping atmospheres.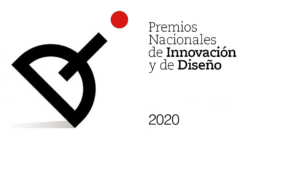 GANDIABLASCO is the main brand of Gandia Blasco Group, born in 1941, and specialized in the design of outdoor furniture, accessories and outdoor spaces of architectural character. With Valencian roots, linked to Ibizan vernacular architecture and the passion for outdoor life of the company's President and Creative Director, Mr. José A. Gandia-Blasco Canales, more than furniture GANDIABLASCO creates fresh and elegant works, which complement each other to generate environments where you can enjoy the outdoors in the purest Mediterranean lifestyle. And always under the same philosophy: a commitment to innovation and design that emphasizes a personal language that has earned him worldwide recognition, as well as numerous awards for furniture design.
PUNT is a company founded on design and for design. Before a company, in 1980, it was the vehicle of expression for two designers who needed to channel their creativity. In those difficult 80s in Spain, PUNT was inspired by the classic designers of northern Europe and grew up alongside its Italian Mediterranean neighbors, creating its own identity and obsession with offering different, artistic pieces. After numerous awards and recognitions, their career pushes them to continue walking this exciting path with one sole objective: to create beauty.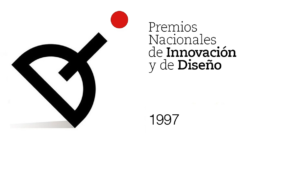 Mad Lab, an object editor based in Madrid, was born in 2012 by Antonio Serrano and Mar López to bring timeless, durable and inheritable design objects to life. Mad Lab wants to provide design solutions with a different look, where objects are carefully crafted by artisans and industrialists and convey sincere emotions. It is more than just another design publisher, it is a long-standing dream to respond to a way of doing design where the experimentation laboratory is as important as the traditional work environment of designers.
POINT was born from the thrust of four generations that have been close to 100 years of a history braided by hand . In each thread, in each knot, in each corner of your furniture you can read, as prisms of your time, the evolution of outdoor design furniture. A world leader in this sector and a pioneer in the use of vegetable fiber , combined with wood and metal, POINT is present in 70 countries and collaborates with the most notorious designers in the sector . A brand that seeks to differentiate itself from honesty, uniting innovation and the experience of almost 100 years.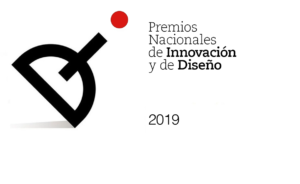 GAN is GANDIABLASCO's indoor brand name and, actually, the starting point. Mr. José A. Gandía-Blasco, president of the company, reinvented the family business after a journey of four decades, at the end of the 80's. True to the origin of the company, he developed new lines of home textiles, betting strongly on the design and incorporating the world of the carpet to its catalogue. GAN is excellent craftsmanship and design. A brand name that combines the genius of designers and the skill of artisans to obtain unique products that will accompany us for many years and make our lives more pleasant, warmer and happier. Because we are convinced that handmade products are the true luxury.
José Martínez Medina (JMM) is an author brand specialized in the production of furniture designed to share work and living spaces. JMM creates offices that are homes and homes that are offices, thanks to versatile furniture that eliminates barriers to sitting at work and at home.
This focus on coliving spaces has its greatest exponent in the Blacktone brand , the line that complements JMM in its most contract version , including collections created in collaboration with leading designers.